Never Ruin Another Steak Again!
With sous vide you can perfectly cook your steaks, roasts, and pot roasts perfectly...every time!
The first thing many cooks turn to when they get their sous vide machines is beef! Whether it's thick cut ribeyes, prime rib for the holidays, or the the famed 72-hour short ribs, sous vide is an amazing way to cook them!
But...
- What time and temperature do is best?
- How do you season them?
- Which cuts are best for your final dish?
- How do you make stews in Sous vide?
- Do you really need a 72-hour cook?
If you don't know the answers, then this on-demand sous vide video class is for you!
By the end of our video course you'll have a detailed understanding of how sous vide is best used with beef, and also dive deep into subjects ranging from the different cuts of beef, how to make stews with sous vide, how meat heats, and what wagyu beef REALLY is!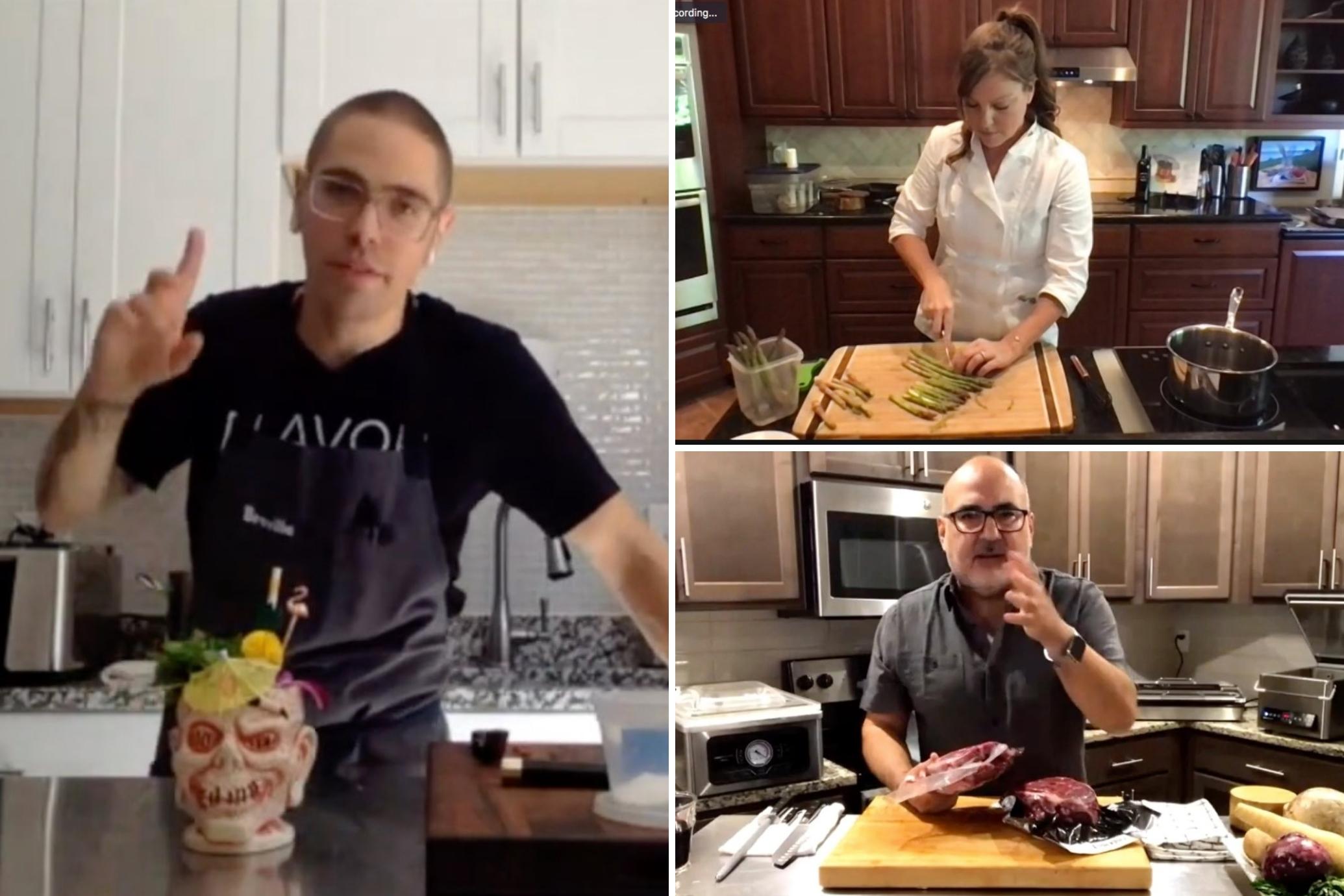 But It Isn't JUST About Learning
We also have demos from some of the biggest names in the International Sous Vide Association, including Meathead from Amazing Ribs, Chef Thiago Quirino, Chef Eric Villegas, Chef Stef, and Darrin Wilson from Fire & Water Cooking.
We also have hour-long cook along with Chef David Pietranczyk, Chef Eric Villegas, and Chef Elizabeth Lee where you can step into their virtual kitchens and make Juicy Lucy Burgers, Beef Bulgogi (and a toasted coconut Mai Tai) and beef tenderloin medallions!
If you want to make sure that your prime ribeye, your family meal pot roast, or your dry aged picanha are cooked to perfection, then this is the class you are looking for.